Art in public spaces in the city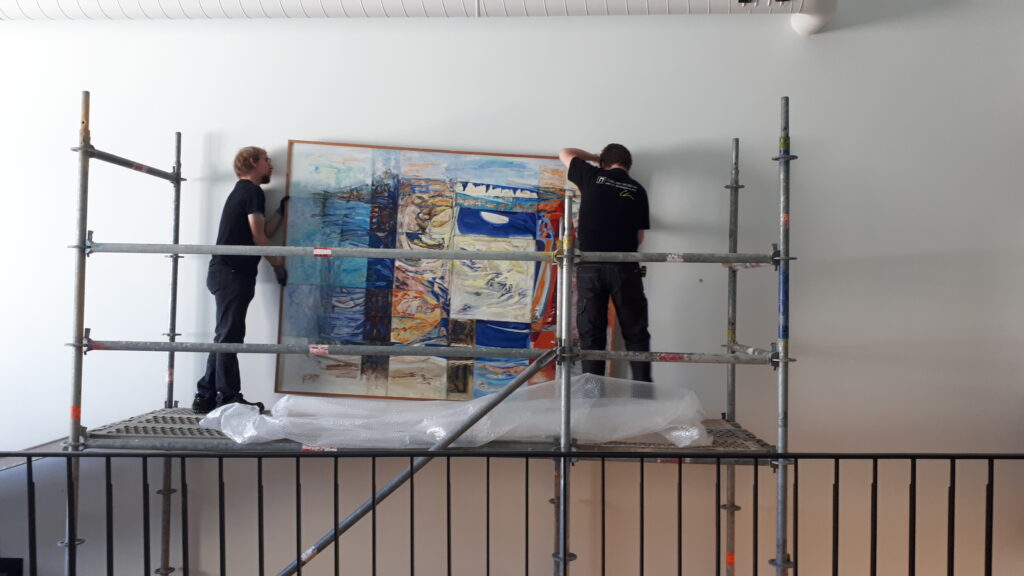 Pori Art Museum places pieces from its collections in public facilities and working spaces in Pori in order to make them available to the general public. Art as a part of workplaces, schools and public facilities sparks thoughts, emotions and conversations. Art increases well-being and can support learning and education.
The City of Pori owns public artworks, such as statues and so-called percent for art, such as murals. The oldest statue is Harrower from 1920 by Emil Cedercreutz, and among the newest is Bass String Wings – the memorial for Jyrki Kangas by Pekka and Teija Isorättyä from 2022. In addition, artwork own by the parish of Pori, as well as privately owned art, is on public display around the city. Matters relating to art in public spaces are coordinated by a planning team for public art founded by the City of Pori in 2019.